I recently posted about my friend's dildo dilemma: get her favourite vibrator fixed or chuck it away and spend less money on a new one. The former would not contribute to landfill, employ a friendly vibrator repair-man and ensure she could enjoy her favourite dildo for longer. The latter course of action would yield a fresher dildo in better shape and be cheaper (the Rampant Rabbit has 20% off). Amazingly, in response to the dilemma posed many of my friends got back in touch to offer some innovative solutions. So here's how my friend can have her vibrating cake and eat it.
Ethical Vibrators And Hardwood Dildos: Ethical sex toys are a thing, hurrah! EthicalSextoys.co.uk is just one example, committed to producing phthalate free products (i.e. less nasty chemicals) and doing their bit for the environment. In their own words: "[we] do not promote the disposable culture we live in – wasting resources and creating landfills of cheap short-life products. All the products on our site are the highest standard of design with durability in mind; an EthicalSextoys product will give many years of pleasure which can help to help to reduce consumption of resources." Meanwhile, if you want something even more durable, albeit less vibrating, you can invest in a hardwood dildo. Yup, made from trees and those things last for ages.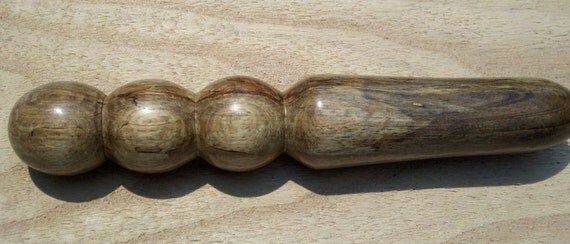 Recycle: And when your Rampant Rabbit finally runs its last race you'll be pleased to know that Lovehoney will recycle it for free! So you needn't worry about throwing it on a giant rubbish pile, you can let them do the hard work.
Stop Malaria: Of all the other great suggestions I had in response to the Dildo Dilemma someone suggested donating the money you'd save from buying a discounted vibrator to the Against Malaria Foundation. As they say, "100% of public donations buys long-lasting insecticidal nets (LLINs). An LLIN costs US $2.50. We work with distribution partners to distribute nets and ensure use. We conduct net use surveys and track monthly malaria data."
So not only can you ethically dispose of your dildo and buy a new, long-lasting one you can also help the global fight against malaria. Everyone wins! Although the dildo repair guy wouldn't win and it is important to support local business. So, maybe, my friend could get her old vibrator fixed, recommend ethical vibrators to any of her friends thinking to invest in a lifelong companion and then donate to AMF. And everyone lived happily ever after.